N
ot sure where that half a year went. My joining Brian Lamb in the TRUOL Innovations dept. was a fairly unusual recruiting process. I'll forgoe the details for the pub, but he needed first to introduce a diagnostic period to determine if I was what Mayor Topham Hatt in Thomas the Train might call, "a useful train."
Update: Being the empathetic individual Brian is he was concerned about the last sentence and expressed a hope that I was never made to feel in doubt about my usefulness. In fact, there was never any doubt, the diagnostic period was Brian's way of matching my skills and abilities to work that is both interesting to me and of value to institution and department. The sentence in question was a merely a clumsy and twisted way of laying down Thomas the Train in preparation for an awful pun.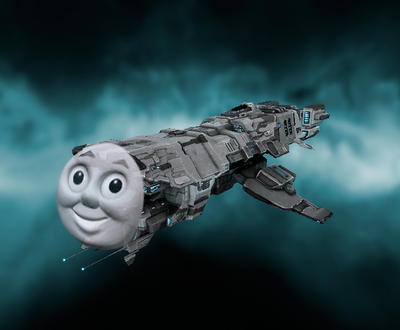 As an aside, for several years I was involved in the internet spaceships world of Eve Online. It was during a particularly long and wine-fueled mission that a mash-up of Eve Online and Thomas the Train entered my addled mind. I introduce you to Thomas the Tengu.
Back to the diagnostic period, this website cum blog cum portfolio cum resource was born in that period. And as so often and sadly happens was overlooked in the ensuing excitement and business of daily life as it filled with an exciting variety of projects and explorations. But, it is time to return and get caught up.
A key part of innovation is communicating the experiments and findings and it is with a renewed commitment on that front that I breath some life back into this blog.
More soon.